2 tags
8 tags
Mixing Skin Care Products: do's and don'ts! →
Beautylish has a great article about what to watch out for when using different products on your skin. It's definitely good to know, especially if you're trying to get more from your skincare regimen. When I developed Nectar Skincare, I wanted to make sure the formulas worked well with other products for this main reason. As a longtime acne sufferer, I was unaware of the adverse...
4 tags
How to Apply Eyeliner: 10 looks for beginners and... →
Eyeliner is a quick and easy way to dress up your everyday look. It's my favorite part of my makeup routine! There are so many different styles and ways to draw a line— here are some tips from TotalBeauty.com, a great source for beauty and skincare advice! "Sorry, but if you're not the new princess of Wales, there's no excuse for wearing the same blasé eyeliner day...
chinup-child-deactivated2011120 asked: I have really oily, acne prone skin, and have tried nearly everything to fix it. I'm an athlete, and eat very healthy. Any ideas? Thanks x
5 tags
6 tags
Intern for Nectar Skincare! :)
Nectar Skincare, a growing skin care and cosmetics company based in Los Angeles, is looking for a talented PR & Marketing intern for the spring semester. Interns will meet with the owner once a week and then work independently at least 10 hours a week. Projects will be fun as well as informational, and then it's up to you to present the information creatively. You will curate the Nectar...
missalbania17 asked: Are there still any samples left? The link is not working for me.
1 tag
A Message from the Owner
Recently, Nectar Skincare was featured on several websites, who promised their readers free samples to all who filled out a marketing questionnaire. We had no involvement in this, and did not place these ads ourselves. This was done without permission from Nectar Skincare, its owner, or any related party. In fact, we were completely unaware that this had even happened until we suddenly started...
9 tags
nniccollee asked: does this product make you break out before it begins to clear up your skin?
8 tags
9 tags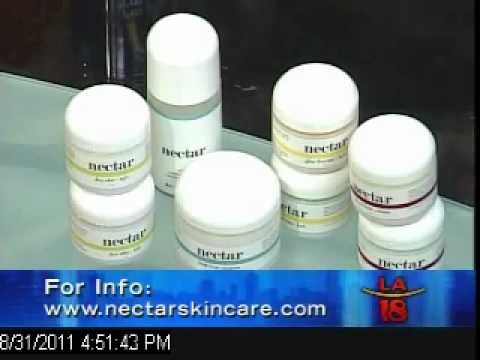 5 tags
22 tags
How Influential Are You? Tell Your Friends About...
For every 10 friends you Tweet, email or FB message about Nectar for SSGB, get 10-25% off at the Nectar Skincare Shop. Just tag, @reply or forward the message to Nectar Skincare for verification. Tell 50 or more and get 25% off plus free shipping and a deluxe sample set of our products for free!  Send your friends and followers here to vote for Nectar Skincare: DailyCandy - Start Small, Go Big!...
12 tags
Vote for Nectar at DailyCandy's Start Small, Go... →
I have bad skin. Luckily, I also have big dreams. Earlier this year, I followed my heart and decided to start a business with the goal of helping others be happy and healthy. Nectar Skincare helps me do that, one face at a time. After much research and lots of work, I have developed a line that is as gentle as natural remedies, and as effective as prescription-grade skin care. I no longer have...
4 tags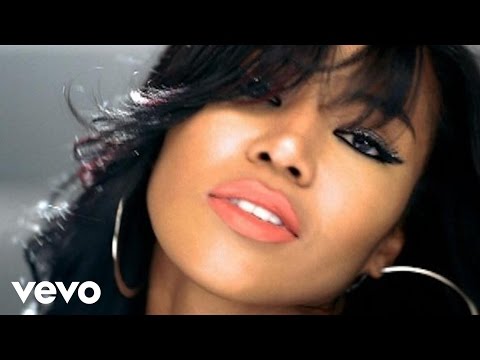 3 tags
7 tags
Great News!
I can't believe I'm saying this, but here goes: Nectar Skincare is a finalist for DailyCandy's Start Small, Go Big 2011!  This is an incredible opportunity, and as a longtime DailyCandy subscriber, I'm thoroughly honored to be a part of it! DailyCandy is a national women's lifestyle resource, with more than 3 million fabulous subscribers. It's basically...
rainabesos asked: Hey do you guys have any face mask products
11 tags
Skin care for Senior Portraits →
Ah, the dreaded senior portait. Do I have some tips for you! I have been a victim of many a horrible school photo, the worst being my high school senior portrait. Not only did I have a breakout, I also had a mishap with shaping my eyebrows and ended up having to pencil them in, chola-style. I absolutely hated the shots, so I never purchased them. Then, a few months later, I got a call from my...
7 tags
frozeby-desire asked: hey, i was wondering if maybe you could give me some tips on what natural things and remedies I can use to help my acne. I have very oily skin. Thanks in advance:)
5 tags
Can't find a good eye-makeup remover?
We're developing a super-gentle, non-oily formula for you to try out! Be one of the first to try our eye-makeup remover and let us know if it deserves to be added to our full line!  Eye-makeup remover will come with sample sizes of our cleanser, toner, day cream, night cream and exfoliant.  First 20 to follow/reblog get a .5 oz sample. Once you've followed/reblogged, go to this...
4 tags
Questions about skincare? →
Ask away!  I've suffered from acne and hyper-sensitive skin for most of my life, so I've learned a few things about skincare and dermatology that may help. I've started a skincare line, Nectar Skincare, for those who may have the same problems I have had with over-the-counter products. Ask about anything from Accutane to whether or not Proactiv is effective, or how to treat a...
7 tags
rnaneki-neko asked: I have oily skin and moderate acne and I also have very very fair skin. However, every time I wash my face, it gets really red. Not stinging or anything, but red and blotchy and ugly! It lasts all day. Any advice?
5 tags
DIY Remedies for Sunburn →
Baking soda, Aloe Vera, Chamomile— if you have a sunburn and are looking for ways to relieve your skin, take a look at this slideshow from Real Beauty.
6 tags
Joss Stone - Put Your Hands On Me Here's...
6 tags
champagnesupernova55 asked: How do I get my skin from looking dull and unhealthy to looking bright and healthy?
3 tags
A Simple Skincare Routine
Before going to bed and after waking up in the morning, follow this simple four-step skincare routine that keeps skin clean, healthy, and moisturized. It's essential to have a good skincare routine, especially if your skin is sensitive or acne-prone. Make sure your hands are clean before touching your face. Step 1: Cleanse. The cornerstone of all good skincare is clean skin. A small amount of...